Once your online order is submitted, you will receive a confirmation email with your order number.

Other Ways to Order
Our Shopping Cart offers a very easy way to order via credit card or postal mail but if you would rather not utilize our cart, please feel free to use the form below and we will get back with you as promptly as possible. Also, Feel free to call The Chrome Link at 580-357-7373 or send email to ahab@chromelinke.com should you have any questions. The CHROME LINK has taken extra steps to ensure that all of your information is secure. We feel confident that you will be satisfied with your online shopping experience.

Shipping
We generally ship orders via UPS and USPS Parcel Post.

Alternate Shipping Addresses: We must ship your order to the "Billing Address" on file for your card. This helps us combat Credit Card fraud and helps us to protect YOU!

The shopping cart system gives estimated shipping fees. Your shipping charge may be recalculated based on weight and you will be notified of any changes.

We try to keep our prices current. However, prices on this site may change without notice. You will be notified if there is any price change before your order is shipped.
We have tried to make everything self-explanatory and user friendly; however, if you are experiencing problems or require assistance, please call us at 580-357-7373 or email ahab@chromelink.com. We will be happy to assist you in any way possible.

Again, if you prefer not to use our Secure Shopping Cart System please feel free contact us via email.

If you would like to know more about us, or have any questions about The CHROME LINK, feel free to give us a call at 580-357-7373 or send an e-mail. Don't forget: if you live in this area, or visiting southwest Oklahoma, be sure to stop in and say hello!!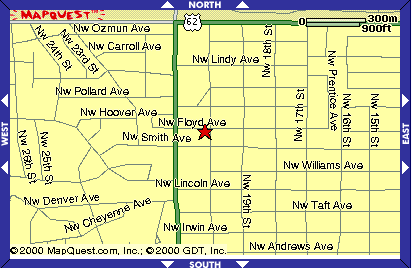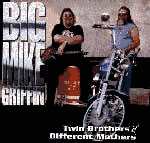 Big Mike Griffin & the Unknown Blues Band